"Wonderful" is the sixth song from Adam Lambert's earliest album, Take One, recorded before his participation on American Idol.
It was written by Casey Jones, Chauncey Alexander Hollis, Christopher Brown, Larrance Dopson, Noel Fisher, and Rashad Muhammad.
Wonderful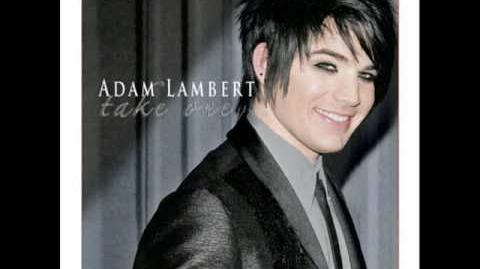 Lyrics
So it would appear
I left my heart here
And it would be fair to say
I've been swept away
So move in right along
For you I wrote this song
If I'm a fool
So this fool will never be with you
Oh yeah I know

For just when I thought that we could make it
Realty strikes me down

For I don't want tomorrow
Just give me some today
I'll be on first train back home to yesterday
Yesterday
To yesterday

Leave me on the hell
For 50 years
Dancing there
Leave me where you will
I'm very well

You are
Wonderful
Oh yes you are

You are
Wonderful
Oh yes you are

You are the star
Yes you are
Yes you are
You are the star

So keep well
And travel safe

You are
Wonderful

Community content is available under
CC-BY-SA
unless otherwise noted.