Jurassic World: Dominion Dominates Fandom Wikis - The Loop
Play Sound
Ready To Run is a song by Adam Lambert.
The song features on Velvet: Side A, released in September 2019.
It is the eleventh track on Adam's fourth studio album Velvet, released in 2020.
Writers: Adam Lambert, Fred Ball, Kes Kross
Producer: Fred Ball
Ready To Run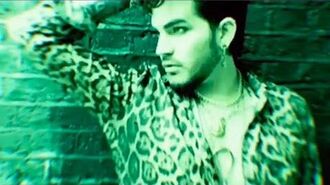 Lyrics
Boots on the ground
Had enough of this clown
No, I won't stay 'round
Catch a bus, Greyhound
No, I'm not gawkin' back
Turn around, it's a trap
I ain't fallin' for your charm
Put a lock on my heart

Ready to run
Ready to run
Ready to run
Pack up my runnin' rhyme, no shade, it's time
So I'm ready to run

I'm goin' to a safer place for livin'
I'm runnin', kickin', never scared of screaming
It's hateful here and don't nobody care, I'm shoutin'
Why everybody being savage 'round here?

Ready to run
Ready to run
Ready to run
Pack up my runnin' rhyme, no shade, it's time
So I'm ready to run
Run
Ready to run

Been down on my knees
Got back up to crawl all over
No more hate interferes
Now that I'm on my feet
I'ma walk, I'ma walk, I'ma walk to the edge, yeah
I'ma run, I'ma run, I'm catching the air
Ain't no slowin' down from here
Ain't no room for shackles, dear
So try to catch up if you dare

Ready to run
Ready to run
Ready to run
Pack up my runnin' rhyme, no shade, it's time
So I'm ready to run
Run, yeah
Ready to run

Ready to run