Line 84:
Line 84:
 

===Finale===

 

===Finale===

 

The two finalists were '''Kris Allen''' and [[Adam Lambert|'''Adam Lambert''']], both of whom had previously landed in the bottom three at the top five. Allen won the contest in the most controversial voting result since season two. It was claimed, and then later retracted, that 38 million of the 100 million votes cast on the night came from Allen's home state of Arkansas alone, and that AT&T employees unfairly influenced the votes by giving lessons on power-texting at viewing parties in Arkansas. Both Allen and Lambert released the coronation song, "[[No Boundaries|'''No Boundaries''']]" which was co-written by DioGuardi.

 

The two finalists were '''Kris Allen''' and [[Adam Lambert|'''Adam Lambert''']], both of whom had previously landed in the bottom three at the top five. Allen won the contest in the most controversial voting result since season two. It was claimed, and then later retracted, that 38 million of the 100 million votes cast on the night came from Allen's home state of Arkansas alone, and that AT&T employees unfairly influenced the votes by giving lessons on power-texting at viewing parties in Arkansas. Both Allen and Lambert released the coronation song, "[[No Boundaries|'''No Boundaries''']]" which was co-written by DioGuardi.

 
+
 
+

See: [[Textgate]]

 
 
 

== 2009: American Idol (Season 8) ==

 

== 2009: American Idol (Season 8) ==
---
Latest revision as of 14:51, 25 May 2020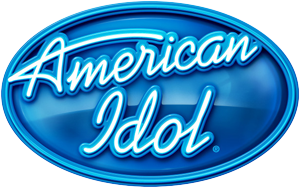 American Idol's 8th season introduced Adam Lambert. Lambert was the runner-up of the season, losing to his fellow contender Kris Allen.
Overview
Bio
Adam Lambert (born January 29, 1982 in Indianapolis, Indiana, 26-years-old at the time of his audition) is from San Diego, California and auditioned in San Francisco, California with Queen's "Bohemian Rhapsody." Lambert grew up in Rancho Peñasquitos, San Diego, California and attended Deer Canyon Elementary School, Mesa Verde Middle School, and Mt. Carmel High School, where he took part in theater and choir, and also performed with the school's jazz band. Lambert has been a stage actor since the age of ten, performing in such productions as You're a Good Man, Charlie Brown and Wicked. He joined the band The Citizen Vein briefly. He also worked as a demo singer, and those recordings were released after his appearance on Idol in the album Take One. Lambert roomed with Kris Allen during the show. Lambert was the runner-up. He was signed to RCA Records after the show and released his debut album For Your Entertainment.
Auditions
Lambert attended the Idol auditions in San Francisco, California. He performed "Rock With You" from Michael Jackson's album Off the Wall and "Bohemian Rhapsody," from Queen's album A Night at the Opera. Paula commented that Lambert is "a really good singer," and that he is "one of the most diverse singers we've heard," and Randy stated that he thinks "it's time, probably, currently, for somebody like [him]." Simon, on the other hand, said Lambert is "theatrical, and therefore not current." Kara defended Lambert, saying "theatrical? Yes. But you got a good voice, and for right now, that's what we're looking at." After leaving the audition room, Paula commented that Lambert "is the best we've seen in every city."
Top 36
Lambert performed "I Can't Get No) Satisfaction" by The Rolling Stones. Paula said, "I don't even have words to express how much that, I think, that I'm not even watching an American Idol competition; I'm watching the Adam Lambert concert. And you're grazing, your choices, what you do, you're in a league of your own, and you're leaving some people in the rear view mirror. Congratulations." Simon, on the other hand, found it "difficult, because there are parts I thought were excruciatingly bad, and parts which I thought were brilliant." He went on to say that "this is going to be one of these love-it-or-hate-it performances", which led Paula to exclaim "I loved it!" Randy supported her, stating he loved it, and concluded that "it was the bomb!" Kara said his "vocal technique and ability is outrages" as he goes from "so low to so high" asking "who has a range like that?" Lambert was eventually selected as one of the Top 13 contenders.
Top 13
Finale
The two finalists were Kris Allen and Adam Lambert, both of whom had previously landed in the bottom three at the top five. Allen won the contest in the most controversial voting result since season two. It was claimed, and then later retracted, that 38 million of the 100 million votes cast on the night came from Allen's home state of Arkansas alone, and that AT&T employees unfairly influenced the votes by giving lessons on power-texting at viewing parties in Arkansas. Both Allen and Lambert released the coronation song, "No Boundaries" which was co-written by DioGuardi.
See: Textgate
2009: American Idol (Season 8)
Lambert auditioned for the eighth season of American Idol in San Francisco, California. His decision came after a week at Burning Man: "I had a psychedelic experience where I looked up at the clouds and went, 'Oh!' I realized that we all have our own power, and that whatever I wanted to do, I had to make happen." Lambert sang "Rock With You" and "Bohemian Rhapsody" for his initial audition. Advancing to Hollywood week, he performed "What's Up" and "Believe" solo, and "Some Kind of Wonderful" in the group effort. Lambert was a hit with judges. Simon Cowell voiced some concern about his theatricality, but Randy Jackson found it "current." He advanced easily to the Top 36 performing "(I Can't Get No) Satisfaction," after which he was voted into the Top 13.
In the first week of live shows, his rendition of Michael Jackson's "Black or White" was praised by all four judges. For Country week, he sang a sitar-infused version of "Ring of Fire." While Randy Jackson, DioGuardi, and Paula Abdul all liked the performance, Cowell called it "indulgent rubbish." His Motown night acoustic version of The Miracles' "The Tracks of My Tears" drew praise from judges and a standing ovation from Smokey Robinson, the week's mentor and the original singer-songwriter. Advancing to the Top 8, he sang the 2001 Michael Andrews and Gary Jules arrangement of "Mad World." Because the show had exceeded its time slot, only Cowell gave a critique, which he did by giving Lambert a standing ovation, the only one he bestowed during his decade-long run as an American Idol judge. After Lambert sang "If I Can't Have You," delivering what DioGuardi called his "most memorable performance," Cowell described his vocals as "immaculate" and Abdul was reduced to tears. Cowell named his rendition of Led Zeppelin's "Whole Lotta Love" "one of my favorite performances," admitting that "nobody can top that now." He followed it by "nailing" his duet of "Slow Ride" with Allison Iraheta. For the Top 3 show, he performed "One" before Cowell declared, "If you are not in the final next week, it will be one of the biggest upsets," and continued with "Cryin' before Abdul affirmed, "we'll be seeing you next week and many years after that." He also visited his hometown and reprised his earlier successes of "Black or White" and "Mad World" at his alma mater, Mount Carmel High School Afterwards, San Diego mayor Jerry Sanders declared May 8, 2009, "Adam Lambert Day."
Lambert performed three solos in the finale, a reprise of "Mad World," followed by the 1960s civil rights anthem "A Change Is Gonna Come," to tremendously positive judge reaction. Abdul predicted, "Whatever happens with this Idol journey, I know you're going to be iconic." After his performance of the mandatory winner's single, "No Boundaries" Cowell summed up Lambert's journey: "Over the entire season, you've been one of the best, most original contestants we've ever had on the show. The hope and whole idea of a show like this is to find a worldwide star, and I truly believe we've found that in you." Alongside the solo performances, Lambert also sang a medley of "Beth," "Detroit Rock City," and "Rock and Roll All Nite" with rock band Kiss; and joined with Kris Allen, Brian May, and Roger Taylor (of Queen) to perform the anthem "We Are the Champions" during the finale. Lambert was announced as the runner-up for the eighth season of American Idol. Upon winning, Allen stated: "Adam deserved this," later explaining he thought Lambert deserved to win as much as he did, and that Lambert "was the most consistent person all year. He was seriously one of the most gifted performers that I've ever met." Lambert's version of the winner's single was released alongside Allen's. The LA Times later ranked Lambert 5th in its list of the top 120 American Idol contestants, selected from seasons 1 to 9 of the show, above Allen.
Photos of Lambert kissing another man surfaced during the American Idol competition. Highlighted as controversial, they were displayed by conservative commentators on The O'Reilly Factor, who called them "embarrassing," but did not agree that the images would impact the competition. Lambert confirmed that the photos were of him, stating he had nothing to hide and had always been open about his life. Mainstream media speculated on his sexuality and the readiness of American Idol voters for an openly gay winner. Asked by Rolling Stone whether the buzz surrounding his sexual orientation impacted the final vote, Lambert laughed and said "probably." He confirmed that he was gay in a Rolling Stone cover interview shortly after he was named runner-up.
In that same Rolling Stone interview, two days after the finale, Idol franchise creator Simon Fuller, stated, "He's like Marc Bolan meets Bowie, with a touch of Freddie Mercury and the sexiness of Prince."
American Idol Journey
Community content is available under
CC-BY-SA
unless otherwise noted.